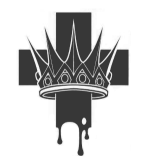 Timeline of History
* 3,700 BBY - Birth of Evangelena Crowley.
* 3,681 BBY - The Great Galactic War begins.
* 3,653 BBY - The Great Galactic War ends with the Sacking of 
                          Coruscant. 
                          Treaty of Coruscant signed. 
                          Cold War begins.
* 3,650 BBY - Evangelena Crowley meets Trent Varga.
* 3,598 BBY - Birth of Erikalin Varga.
* 3,594 BBY - Evangelena, Erika, and Trent all enter a custom built
                         Oubilette.  
* ~ 16-12 BBY -   Trent Varga exits the Oubilette prematurely.
* ~ 90 Years Later - Evangelena and Erika exit the Oubilette.



Upon awakening as the chronological lock reached its mark, Evangelena and her daughter, Erika arose with the mother finding a blade in her chest left by Trent, confirming the hazy thought she dismissed as a dream that they had been abandoned was reality. As the pain from her waking body registered the wound, she screamed out and awoke Erika. As the blade was pulled free, the true consequence of Trent's abandonment fully registered as the 4 year old Erika's young mind had lost all memory that the two that she had shared the pod with were her parents. 


Evangelena later changed her name simply to Eva, and removed the Varga name from Erika so the girl wouldn't be haunted with the name of a traitor to his own family. For the next 20 years, Eva raised Erika as her younger sister until she could no longer look at the girl without seeing Trent's eyes staring back at her. In the end, Eva left her daughter on Ealor where she herself had been born thousands of years before and focused entirely on building the foundations for her own business empire.

On the dawning of Erika's 95th birthday, Eva finally lets the girl in on the darkest secret that the woman that she knew as her elder sibling was truly her own mother. Now re-united, Erika lives in peace knowing at long last why her father wasn't around after hearing everything...